Recommended Global Pharma Marketing & Industry Conferences
Asia Pacific & Middle East
Pharma Research 2018
About Conference
International Conference on Pharmaceutical Research and Development (Pharma Research 2018) scheduled to be held during June 06-07, 2018, Philadelphia, Pennsylvania, USA. The Pharma Research 2018 Conference includes a wide range of Keynote presentations, Oral talks, Poster presentations, Symposia, Workshops, Exhibitions and Career development programs. The conference invites delegates from Leading Universities, Pharmaceutical companies, Formulation Scientists, Medical Devices, Researchers, Health care professionals, students, business delegates and Young researchers across the globe providing a better podium, interconnecting the latest research, technological developments in the arena as well as therapeutic aspects. Participating at Pharma Research 2018 International conference will be an excellent opportunity to meet eminent personalities in the fields of pharmaceutics and learn about the latest technological advancements.
ConferenceSeries LLC Ltd hosts 3000+ Global Events that includes over 600+ International Conferences, 1200+ Symposiums and 1200+Workshops and preconference workshops on diverse Medical, Pharmaceutical, Clinical, Engineering, Science, Technology, Business and Management fields. Over 25 Million visitors flock to our websites to observe the attest developments in these fields.
Why to Attend???
Pharma Research 2018 Conference is a multidisciplinary program with broad participation with members from around the globe focused on learning about Pharma Research and its advances. This is your best opportunity to reach the largest assemblage of participants from Pharma Research community that is from academia, research entities, medical groups, related associations, societies and also from government agencies, pharmaceutical, biomedical and medical device industries.
Sessions/Tracks
Track 1: Drug discovery and NCEs:
In 2017 FDA has approved 34 new drugs which are presently in the market. Each year, CDER approves series of new drugs and biological products. Some of these products are often innovative new products that never before have been used in clinical practice. FDA's classification of a drug as an "NME" for review purposes is distinct from FDA's determination of whether a drug product is a "new chemical entity" or "NCE" within the meaning of the Federal Food, Drug, and Cosmetic Act. According to Medscape the ratio of researched drugs to eventually approved therapies at between 5,000-to-1 and 10,000-to-1. Nonetheless, if a drug manages to gain FDA approval, the cumulative direct and indirect expenses are huge. As per estimated study performed by a well-known university, the true cost to bring a drug to market was US$2.56 billion. This figure is inclusive of just shy of $1.4 billion in average out-of-pocket costs to the drug developer, as well as $1.16 billion in time costs, which are essentially the expected returns that investors forgo while a drug is in development.
Track 2: Quality by design(QbD) approach:
"The Quality cannot be tested into the product, but it should be built into it." QbD can be attributed as a Scientific, risk-based, holistic and proactive approach to the development of a pharmaceutical product. It is more of a deliberate design effort from product conception through commercialization requiring full understanding of how product attributes and process would relate to product performance. In FDA's Office of New Drug Quality Assessment (ONDQA), a new risk-based pharmaceutical quality assessment system (PQAS) was established based on the application of product and process understanding. The difference between QbD for NDA and ANDA products is most apparent at the first step of the process. For an NDA, the target product profile is under development while for the ANDA product the target product profile is well established by the labeling and clinical studies conducted to support the approval of the reference product.
Track 3: Active Pharmaceutical Ingredients:
The API market in the US is as expected growing at a CAGR of 7% over the period 2014-2019. The market research and analysis estimates that in terms of geographic regions, the Americas will be the major revenue contributor to the active pharmaceutical ingredients market throughout the next four years. The increasing demand for generic drugs from countries such as the US, the growth in aging population, and the presence of an organized R&D structure for drug development are some of the major factors that will drive the growth of the market in this region. The key vendors in this sector are Abbott Laboratories, Aurobindo Pharma, Mylan and Teva Pharmaceutical Industries.
Track 4: Formulations and NDDS
The drug delivery technology market is expected to reach USD 1,504.7 Billion by 2020 from USD 1,048.1 Billion in 2016, growing at a CAGR of 7.5% from 2015 to 2020. The global market for Novel Drug Delivery Systems (NDDS) is expected to hit USD 320 billion by the year 2021. With the rising number of patients suffering from different types of cancer, favorable reimbursement scenario in US, improved and advanced healthcare infrastructure have driven North America to become the leading regional segment in the global NDDS in cancer therapy market. Among the NDDS technologies Embolization of Particles, Selective Internal Radiation Therapy (SIRT), Holmium-based Microspheres, Liquid Embolics and Nanoparticles are gaining importance from market point of view.
Track 5: Pharmaceutical Manufacturing, Scale Up and Tech transfer:
The biopharmaceutical sector in US enjoys 17% of all domestic R&D funded by the country and in return gave $2.5 trillion cumulative addition in economic output in 2016. Companies engaged in the brand name pharmaceutical manufacturing have grappled in recent years owing to the largest waves of drug patent expirations in history. As a consequence enabling low-price generic drugs to inundate the market. Many brand name pharmaceutical manufacturers have contended with intensifying competition from generic manufacturers, cutting into revenue growth. Until the next the five years till 2022, investments in research and development that generate a high return will occur as many pharmaceutical manufacturers strengthen their drug pipeline with orphan drugs.
Recently, process engineers have shown inclination to single-use, modular and continuous manufacturing technologies to improve efficiency and minimize scale-up and technology transfer challenges in the pharmaceutical industry. Lot of these innovations are driven by updates instigated by the FDA. The changes are inevitable; especially in the already aging biopharmaceutical sector of the industry, where original processes are often overly complex, and are characterized by inefficiency, and occasionally, inherent unpredictability.
Track 6: QC & QA: Quality control and Quality assurance:
With greater attention to the following elements this session will discuss the all the key lookouts essential for the development of a QA/QC system in pharmaceutical manufacturing process and requires implementation in tracking inventory compilation:
· An inventory agency responsible for coordinating QA/QC activities;
· A QA/QC plan;
· General QC procedures
· Source category-specific QC procedures
· Reporting, documentation, and archiving procedures.
Market research analysts predict that the global automated industrial quality control (QC) market will grow steadily at a CAGR of around 8% by 2021.
Track 7: Analytical strategies for pharmaceutical products:
Chromatography and MS are extensively used in the formulation development stage of generic drug products. The ICH Q3B guidelines address the reporting threshold, identification threshold, and qualification threshold for impurities in the drug product. Chromatography (LC) and Gas Chromatography (GC) are extensively used to analyze stable compounds. However, for labile compounds require derivatization prior to LC or GC analysis. For certain selected analyses, Liquid Chromatography- Ultraviolet Detection (LC-UVD) and Gas Chromatography-Flame Ionization Detection (GC-FID) techniques may be deemed suitable. However, Liquid Chromatography-Mass Spectrometry (LC-MS) and Gas Chromatography-Mass Spectrometry (GC-MS) are usually the techniques of choice when higher specificity and sensitivity are required. Gas Chromatography-Electron Capture Detection (GC-ECD) techniques are commonly used for halogenated PGIs/GIs to enhance sensitivity and selectivity. Occasionally, some spectroscopic techniques like Nuclear Magnetic Resonance (NMR), light scattering, and Inductively Coupled Plasma-Mass Spectrometry (ICP-MS) are used in analyzing PGIs/GIs.
Track 8: Pharmaceutical Packaging and Logistics:
Packaging is one of the largest industry sectors in the world, worth several billions. There are three major types of pharmaceutical packaging, which are: solid packaging, semi-solids packaging and liquid packaging. The pharmaceutical packaging is a very profitable industry and it is estimated that for 2022 it will reach USD. 8.24 billion. Pharmaceutical packaging represents a meagre percentage of this colossal market. The Global Logistics Market is expected to grow at a CAGR of 7.0% from 2016-2021 and CAGR of 5.6% from 2021-2027. By 2020, pharma cold-chain logistics will be worth $16.7 billion, and non-cold chain at $77.1 billion. The market was estimated at $14.84bn in 2016 and is expected to grow to $28.75bn in 2027.
Track 9: Regulatory Authority Compliance:
With more stringent compliance parameters set by the USFDA the quality assurance of pharmaceutical products is ensured. In addition to cGMP, GLP and GCP practices as per the US Federal law pharma products should comply with 21CFR regulations. Also on a regular basis the FDA organizes compliance programs for the pharma industries in program areas like Biologics (CBER), Bioresearch Monitoring (BIMO), Devices/Radiological Health (CDRH), Drugs (CDER), Food and Cosmetics (CFSAN), Veterinary Medicine (CVM). The results of regulatory audits NAI – No Action Indication, VAI – Voluntary Actions Indicated, OAI – Official FDA Action Indicated are also critical to decide by auditors in regards to compliance matters and call for several challenges to overcome by the manufacturers.
Track 10: Clinical trials and Pharmacovigilance:
The global clinical trials market size was valued at USD 40.0 billion in 2016 and is expected to grow at a CAGR of 5.7% until 2025. The demand for biosimilars testing is expected to increase in the U.S. The interventional study design is the most prominent method of conducting clinical trials across with globe. According to statistics provided by the U.S. FDA, over 126,000 trials are currently being conducted by means of this method. Based on indication, the oncology segment is anticipated to witness the fastest growth. According to various sources, more than USD 38.0 billion is currently spent by the healthcare industry towards preclinical and clinical development of oncology therapy products. Hence, it is anticipated to grow at a lucrative CAGR and contribute over USD 15.0 billion towards the clinical trials market by 2025. MENA's clinical trial revenues is expected to increase almost 10-fold over the next decade, which will build an annual market of about $1 billion.
Track 11: Pharma Market Research:
Two powerful megatrends — dramatic deceleration in U.S. market growth and significant restructuring of the healthcare system — are at play in the U.S. pharmaceuticals industry. The U.S. pharmaceutical market is the world's most important national market. Together with Canada and Mexico, it represents the largest continental pharma market worldwide. The United States alone holds over 45 percent of the global pharmaceutical market. In 2016, this share was valued around 446 billion U.S. dollars. The biopharmaceutical companies in the United States exported goods in the amount of some 31 billion U.S. dollars during 2016. In the United States, there are an estimated 100,000 OTC drug products marketed and sold in a variety of outlets, such as pharmacies and convenience stores. TH revenue for the OTC drugs also add to the pharma market growth. Top markets for pharmaceutical products continue to be developed countries in Western Europe, East Asia, and North America with high per capita spending on healthcare, growing elderly populations, and advanced regulatory systems. Though ranked lower, there are growing opportunities in developing countries like China as incomes and healthcare spending increases. The pharmaceutical sector has consistently been one of the most R&D intensive industries in the United States. The research-based industry generally allocates around 15 to 20 percent of revenues to R&D activities and invests over $50 billion on R&D annually.
Track 12: Pharmacoeconomics:
Health economics is a tool to help us prioritise different and sometimes competing health care interventions for these fixed resources and, in doing so, health care is treated as a commodity like any other. Knowledge of health economics coupled with political insight is essential to understand resource allocation and expenditure in a modern health care system. Pharmacists, with their unique knowledge of medicine, are crucial in using pharmacoeconomic analysis to influence expenditure and distribution of resources on medicines. Design and management of pharmacoeconomic studies
· cost and burden of illness studies,
· budget impact analysis,
are very important in today's pharmaceutical market. Moreover pharmacoeconomic approach towards
Management of Consensus Meetings (Advisory Boards, Delphi Panels, etc.)
Re-analysis of trials
Implementation and customization with local data of pharmacoeconomic models
have greatly aided the pharma industries.
Visa Application
For conference attendance and participation only Business Visa should be applied. Contact your nearest travel agent/visa information center/US Embassy for the correct application form.
All visas for visiting US shall be processed by respective authorities only upon submission of proper documents through proper channel.
In case of non-furnishing of documents, non-adherence to guidelines visas shall be cancelled by respective authorities.
The minimum supportive documents that might be required while applying for US visa include:
Letter of invitation,
Abstract acceptance letter (if speaker),
Registration payment receipt,
Accommodation confirmation letter issued under conference letter head.
For letter of invitation and accommodation confirmation, payment of registration fees and accommodation charges is a pre-requisite.
Mandate documents required from conference secretariat should be obtained only through Jessie Rose or Will Thomas.
For more details please contact
Jessie Rose
Program Manager
PHARMA RESEARCH 2018
T: +1-702-508-5200
Market Analysis
Philadelphia is home to a modest bunch of biotechnology, pharmaceutical and medicinal gadget organizations. ALS Biopharma, Areon Biosciences, Atrin Pharmaceuticals, Digna Biotech, Enantigen Therapeutics, MB Research Laboratories, One World Biotech, Impact Biologicals are simply to give some examples of the organizations which are situated in the province of Philadelphia.
Philadelphia is the center of economic activity in Pennsylvania and is home to five Fortune 1000 companies. The Philadelphia skyline is growing, with a market of almost 81,900 commercial properties in 2016 including several nationally prominent skyscrapers. The city is known for its arts, culture, and rich history, attracting over 41 million domestic tourists alone in 2015. Philadelphia has more outdoor sculptures and murals than any other American city. Fairmount Park, when combined with the adjacent Wissahickon Valley Park in the same watershed, is one of the largest contiguous urban park areas in the United States. The 67 National Historic Landmarks in the city helped account for the $10 billion generated by tourism. Philadelphia is the birthplace of the United States Marine Corps, and is also the home of many U.S. firsts, including the first library (1731), first hospital (1751) and medical school (1765), first Capital (1777), first stock exchange (1790), first zoo (1874), and first business school (1881). Philadelphia is the only World Heritage City in the United States.
Pharma companies in Philadelphia:
Areas of research in Philadelphia: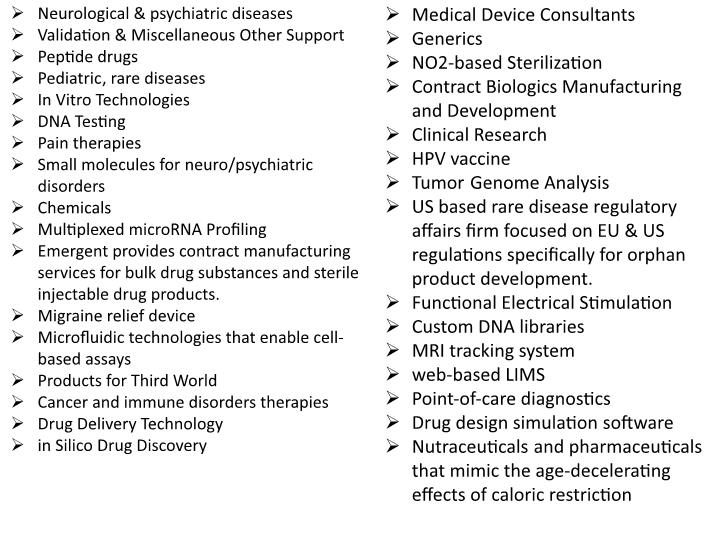 Past Conference Report
Pharmaceutica 2016
We gratefully thank all our wonderful Speakers, Conference Attendees, Students, Media Partners, Associations and Exhibitors for making Pharmaceutica 2016 Conference the best ever!
The 8th International Conference and Exhibition on Pharmaceutics & Novel Drug Delivery Systems, hosted by the Conference Series LLC Ltd was held during March 07-09, 2016 at Melia Avenida America, Madrid, Spain based on the theme "Challenges and Advances in Novel Drug Delivery Systems". Benevolent response and active participation was received from the Organizing Committee Members along with Scientists, Researchers, Students and leaders from various fields of Pharmaceutics and Drug Delivery Systems, who made this event a grand success.
Conference Series LLC Ltd expresses its gratitude to the conference Moderator, namely Dr. Volkmar Weissig for taking up the responsibility to coordinate during the sessions. We are indebted to your support.
Similarly we also extend our appreciation towards our Poster judges namely, Dr. Volkmar Weissig, Dr. Amiram Goldblum, and Dr. B B Barik.
The conference was initiated with the Honourable presence of the Keynote forum. The list includes:
Volkmar Weissig, Midwestern University, USA
Csilla Keyges, Solvo Biotechnology, Hungary
Felix Kratz, CytRx Corporation, Germany
Amiram Goldblum, The Hebrew University of Jerusalem, Israel
Joel Richard, IPSEN, France
Kang Choon Lee, SungKyunKwan University, Republic of South Korea
The meeting reflected various sessions, in which discussions were held on the following major scientific tracks:
Pre-formulation Considerations
Formulation Aspects for Various Routes
Recent Advances in Drug Delivery Technology
Drug Targeting
Nanotechnology in Drug Delivery Systems
Application of Nanotechnology
Major Challenges in Drug Delivery System
Physiological Considerations
Vaccine Drug Delivery Systems
Biotherapeutics-Drug Discovery and Development
Medical Devices for Drug Delivery
Smart Drug Delivery Systems
Delivery Methods for Peptides and Biologics
Global Drug Policy in Drug Delivery Technology
Entrepreneurs Investment Meet
Conference Series LLC Ltd offers its heartfelt appreciation to organizations such as CiMUS, University of Santiago de Compostela, Ministry of Health, KSA and our esteemed Media Partners (NIA, FIP, PharmaVision, BREC, Bentham Science, The Pharma Review), and other eminent personalities who supported the conference by facilitating the discussion forums. Conference Series LLC Ltd also took privilege to felicitate the Keynote Speakers, Organizing Committee Members, Chairs and Exhibitors who supported this event.
Best Poster Awards:
David Veale, Reckitt Benckiser Health Care Ltd., UK
Nataliya Storozhylova, University of Santiago de Compostela, Spain
Shayan F Lahiji, Yonsei University, Republic of South Korea
Anton Aleksashkin, Lomonosov Moscow State University, Russia
Abdulaziz Al Mahallawi, Cairo University, Egypt
Mohamed Yehia Abouleish, American University of Sharjah, UAE
Ahlam Zaid Alkilani, Al-Zaytoonah University of Jordan, Jordan
Past Reports
Gallery
To Collaborate Scientific Professionals around the World
Conference Date June 06-07, 2018
For Sponsors & Exhibitors
Useful Links
Past Conference Report
Supported By
Journal of Pharmaceutical Sciences & Emerging Drugs
Journal of Pharmaceutics & Drug Delivery Research
All accepted abstracts will be published in respective Conference Series LLC LTD International Journals.
Abstracts will be provided with Digital Object Identifier by